VSS-Trax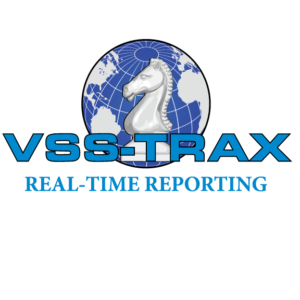 VSS-Trax Powered by Silvertrac Software is a aproprietary,mobile, real-time field reporting software for smart phones.The activated mobile handset interfaces live event data with a proprietary web-based database-reporting module (the "Database" or "Web").  A typical client uses the smart phone as a real-time tool to record job relevant data, such as employee log-in information assigned tasks, asset tracking onsite event or incident pictures, video, audio and text for
purposes of easily recording issues, job accountability, electronic reporting, and value-added client service to provide up to the minute reporting, logging and monitoring of events.
The smart phone software has proven to provide a significant competitive advantage to VSS Security Services prospects when bidding for new security, property maintenance and management contracts. Clients can easily view the web console to see an aggregate overview of all real-time, time-stamped, reported issues, and users can see these reported issues on a property by property, user by user, issue by issue, or aggregate basis. VSS-Trax potential client base includes any person, corporation, institution or entity where real-time, accountable data needs to be captured, stored and easily managed, monitored and retrieved.
E-Hub:
E-Hub Employee Self Service (ESS) contains features for administrators and supervisors to manage client information and employee information as well as manage
and streamline timekeeping, scheduling, human resource functions, and reports.
E-Hub Client Self Service (CSS) is a web-based portal that allows clients to review invoices and attachments in a centralized location, review schedules to see who will be covering posts for each location and create Work Requests.
Interactive Voice Response:
Team-Time Portal is time clock software with biometric authentication capabilities.  Officers can clock in/out using fingerprint or face image identity verification.  As a virtual time clock, it's touchscreen compatible and runs on any tablet, laptop or device with a Windows OS and a continuous Internet connection.
Team-Time Portal features multiple language capabilities, kiosk mode and access to our self-service portal.  You can also create a schedule on the fly for payroll based on the officers who show up and clock in to work.